The notation of 'Figure 14.7 Composite State with two States' shows some states for dialing a telephone number, with a composite state Dialing, some sub-states Start and Partial Dial, some entry and exit Behaviors, and some (apparently Operation-driven) Transitions and a guard.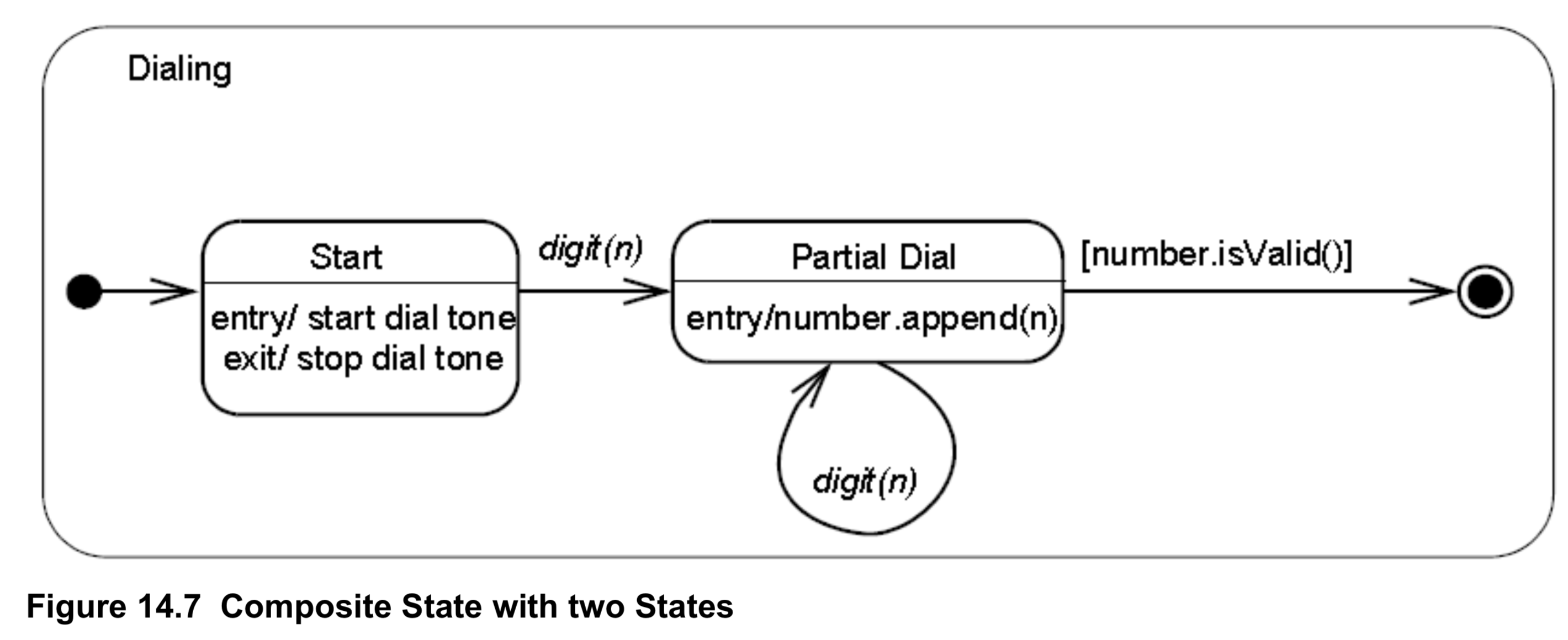 This offers itself as a nice case study for showing how Activities can be used to drive State changes in Magic Model Analyst® (Cameo Simulation Toolkit®). To simulate that deceptively simple looking composite state Dialing we are, however, going to have to build a quite substantial little eco-system around it, and we'll learn a lot along the way.
Slides in this trail
If you want to navigate the entire tutorial including the additional explanatory text, click on the title link of the first slide to view the full slide page, then use the next links to move through the slides pages. If you just want to view the slide images only in sequence, click on any slide to view it larger in a viewer, then click again to move through each slide in the tutorial trail.
---
Learn SysML for MBSE with the Webel IT Australia live online or onsite course!
Please
email
or phone
Webel IT Australia
on +61 405 029 008 or +61 (2) 9386 0090 to arrange on-site, off-site, or live remote web training seminars and workshops
Notes
Flags